Maintenance tips to help keep your Thermo King trailer on the road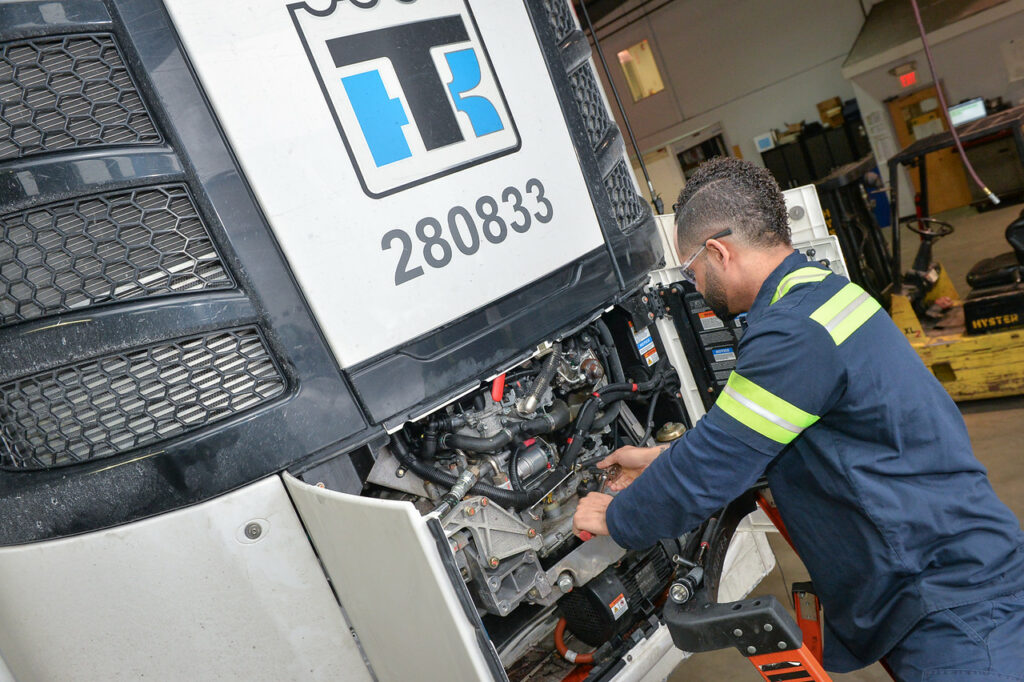 Thermo King Northeast now offers Express Service available for eligible repairs – designed to maximize uptime as a Blue Track by Thermo King dealer. The Blue Track Program implements new standardized and enhanced service offerings like centralized 24/7 fleet monitoring, remote triage, and express services, proactive maintenance and repair, and improved customer communications. These services are tailored to reduce planned and unplanned fleet downtime by 15-20 percent and improve fleet utilization by 5 percent, directly translating into lower total cost of ownership and better return on investment.
Becoming aware of potential problems that can occur with your Thermo King refrigeration unit will allow you to act proactively and keep your trailer on the road. Here are four specific refrigeration unit maintenance tips from Thermo King Corporation to help avoid potential issues that will put a trailer out of service.
Proactive maintenance can save you money in the end. The cost of a call-out charge or load loss will be significantly higher than being proactive about maintenance.
Utilize tools such as Thermo King OptiSet®Plusto to ensure optimal temperature control and engine run time while minimizing the potential for setpoint/mode errors by the operator.
Install solar panels on units. Maintaining battery health is critical to reducing some of the most common out-of-service issues. With many units connected to cellular communication devices, the battery voltage is critical to maintain.
Utilize telematics such as TracKing®to remotely monitor equipment location and health status. This allows fleets to take action on items immediately to prevent unscheduled breakdowns and reduce maintenance costs.
Read this full report from Thermo King Corporate by clicking here.